Maternity Photo Session | Maternity Photographer
"I'm not sure I want to do a Maternity Photo Session, I'm not sure I feel up to it?"
Believe me I understand. When I was pregnant with my son I gained 60 extra pounds! Whoa, did I not feel beautiful, but I am so glad I documented that time. With my first born I have zero maternity photos and I regret not having heirloom images for my daughter to pass down celebrating the expecting of her arrival. I hear regrets from all newborn clients that did not book a Maternity Session.
When is the best time for a maternity session?
Maternity Photography is best done between 31-34 weeks, if you are carrying multiples 26-30 weeks. This time frame insures you to have that perfect bump showing.
What do I wear to a Maternity Session?
I provide a studio wardrobe for my Maternity Clients, most clients choose this, however, you are welcome to wear your own clothing. Wardrobe is key in all photo sessions, and it should be valued important to make the best of your investment. Either way I will work closely with you to help you decide and feel confident in choosing your best outfit. I love dresses in Maternity Session, and I prefer light soft tones and colors. Brightly colored clothing can distract the eye away from you and the ones you love. Choosing soft tones like; white, cream, grey, pink, blush pink, soft blue, mint green can help the focus be on you and helps compose a better image.
Where do maternity sessions take place?
Maternity Photography Sessions take place in either the Grandin Studio or on location within Roanoke. For a lifestyle, cozy intimate feel, I recommend the studio, for a more candid organic feel, I recommend outdoor sessions.
Can my husband and other children join me for the session?
Yes! Husbands and children are encouraged to participate in you Maternity Session. This is a special time in your family and all are welcome.
How many photos should I expect to receive?
With a Maternity Photography Session you should expect around 30-40 hand edited images.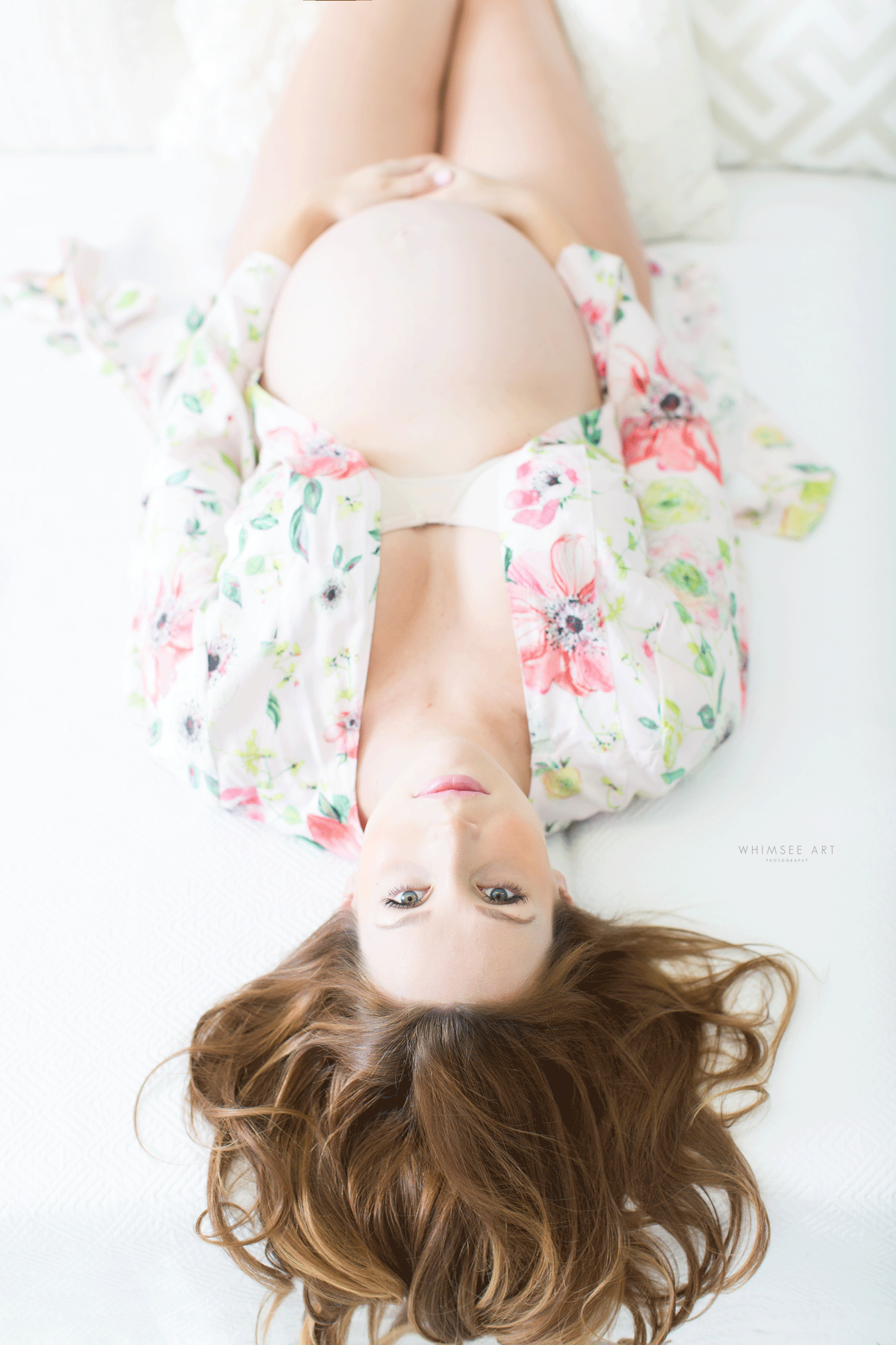 Kristin of Whimsee Art Photography would love to begin planning your next Maternity Photo Session. Please view my Maternity Portfolio Here.